Hello, my wonderful readers!
It is a joy to be able to write to you guys on this very important day (Good Friday). However, this post is going to relate to five very influential writers who have impacted my writing life. While these five are the ones I remember, there have been hundreds of other writers who have left me inspired to be as inspiring as they were to me.
Also please comment below which writers have inspired you and impacted you the most. I am constantly on the hunt for a new book, and you guys are an amazing resource to do this!
---
1. WILLIAM FAULKNER
The king of Southern Gothic literature, Faulkner has been the most impactful writer to me in the past two years or so. Faulkner is probably the most influential writer from Mississippi, and his works have secured his legacy.
When I was growing up in the South, I hated every minute of it (or at least, I told people I did). I wanted nothing to do with the culture or the history or anything about it. I'd tell people I was a Yankee since my parents are from West Virginia, and I'd refuse to associate myself with my home state of Tennessee. As a result, I was not a fan of Southern literature, though I've since converted, let me tell you.
However, that all changed when I asked my mom who her favorite writer was.
"William Faulkner," she responded.
"Why?" I asked. I'd heard of Faulkner before, but none of his works were ever required reading at my school (though they should be).
"Read some of his books, and you'll see why," she said, shrugging her shoulders.
And so I read As I Lay Dying in the summer of 2017, after I realized the South isn't a terrible place, and that despite its problems, it is my home. Faulkner's emotional depth struck a chord in me, especially with a wide range of characters and controversial situations that weren't easy to discuss when he wrote in the 1920s and so on.
Faulkner is famous for Yoknapatawpha County, where several of his novels take place. Yoknapatawpha almost perfectly fits the Southern Gothic realm, in which deeply flawed characters are exposed to curious readers. Faulkner's deliberate, pointed style of writing has also inspired me to play around with narrative.
While in creative writing class, my professor harps the concept of having one main character who struggles with internal conflict, Faulkner displays the beauty of having various protagonists whose struggles intertwine into one complicated organism.
Highlights from Faulkner: Southern Gothic; Yoknapatawpha County; stream of consciousness
What I've read by Faulkner: As I Lay Dying; The Sound and the Fury; Sanctuary; "A Rose for Emily"
---
2. JOHN GRISHAM
Possibly my favorite writer of all time, John Grisham produces some of the most thrilling novels known to mankind (try to argue me on this, please). Another Mississippi legend, Grisham is the king of the legal thriller.
The first book I read from Grisham was The Pelican Brief in 2016. I'd heard of the master, but I didn't think legal thrillers would suit a then-eighteen-year-old girl. But man… Was I in for a real wake-up call. This one book left me on the edge of my seat, and it challenged my perception of Washington, D.C., and our government system. Of course The Pelican Brief is fiction, but it felt real, and it was amazing.
As you can see below, I'm a Grisham nut. I have so many more books to read of his, but I can think of no other writer whom I talk about more. I wish it were acceptable to tell people, "Oh, yeah, John Grisham is my favorite writer," because so many consider him to be a so-so writer since he is so popular (this seems like ridiculous logic, and it is).
So why do I like Grisham so much?
I think I can attribute it to the fact that his stories are so unique, and I honestly cannot predict what will happen next in any story he writes. Sometimes his stories are set in big firms in New York or D.C., and then another book will be something as socially relevant as A Time to Kill, his probable magnum opus. Then he'll pop out with a book like Bleachers, which is more of a nostalgic ode to the past and has nothing to do with the law, and it's like: I want to write like John Grisham!
His writing is very to-the-point. There isn't much flowery language or description like some of the others on this list, but that's because his novels are very much like movies in print. He wants to keep his readers hooked into the action of the novel instead of setting, and it's why he's one of the bestselling authors of all-time.
Highlights from Grisham: Legal thriller; political thriller; activism
What I've read by Grisham: A Time to Kill; The Firm; The Pelican Brief; The Partner; The Testament; Gray Mountain; The Summons; Rogue Lawyer; The Associate; Skipping Christmas; Bleachers
---
3. LIANE MORIARTY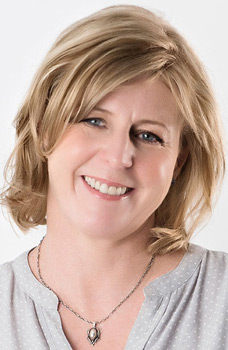 Another writer I discovered when I was in high school is the Australian queen of women's literature, Liane Moriarty. And also I hesitate to use the term "women's literature," because Moriarty is such a talented writer, and I don't want to limit her to just the "chick lit" genre. Her books are primarily targeted to a female audience, though anyone can become easily invested in her material.
I'm not sure what the first book I read by Moriarty was, but I remember knowing her as the writer of Big Little Lies, one of the hits of 2014. Whenever a popular book comes out, I devour it: Gone Girl (2012) or The Girl on the Train (2015) are examples. While I am quite a fan of Gillian Flynn and Paula Hawkins, Moriarty is a popular writer who has stuck with me in terms of how I want to write.
Liane Moriarty is an unapologetic observer of the world she writes. She is a professional at creating flawed but believable characters who make entertaining bad choices, whether that be the hypnotist in The Hypnotist's Love Story or an amnesiac housewife in What Alice Forgot.
When I was eighteen, I wrote a novel called The Forever Optimist that was an attempt at mimicking Moriarty's writing style because I was in love with it so much. She is a magician at penning beautiful phrases and settings that make me want to hop on a jet for Sydney immediately.
Highlights from Moriarty: Complex characters; rich description; modern storytelling
What I've read by Moriarty: Big Little Lies; The Husband's Secret; What Alice Forgot; Truly Madly Guilty; Three Wishes; The Hypnotist's Love Story; The Last Anniversary
---
4. KHALED HOSSEINI
Khaled Hosseini is one of the most inspirational writers on this list. Though I do not know much of his personal backstory, I can tell you that this man escaped unbelievable horrors in his home country of Afghanistan in order to forge a future in the United States. Hosseini is an example of the American Dream, as he rose from a refugee into one of the 2000s most respected writers (all while being a doctor).
When I was thirteen, I attempted to read The Kite Runner for the first time, and I was disgusted by the first chapter. There was plenty of foul language and adult themes, and I refused to read more. When I was in my senior year of high school, my best friend and I decided to read The Kite Runner and A Thousand Splendid Suns at the recommendation of our teacher.
We were stunned.
Hosseini's books are not appropriate for a thirteen-year-old, obviously, because they are so starkly honest and brutal. Hosseini's literature focuses on the atrocities of the Taliban regime in Afghanistan. Hosseini writes with a forceful emotional capacity that left my friend and me speechless. As American girls we were astounded to read about things we had no idea were happening on the other side of the world. (Again, Hosseini's books are fictional, though many situations are based in reality.)
Hosseini's books are not for the light-hearted; however, they are for every human out there in the sense that we must listen and respect others from different cultures and backgrounds.
Highlights from Hosseini: Historical fiction and drama; sharp critique of culture; emotional writing
What I've read by Hosseini: The Kite Runner; A Thousand Splendid Suns
---
5. GABRIEL GARCÍA MÁRQUEZ
What would this post be if I didn't mention the man who taught me my favorite genre of literature to ever exist? Gabriel García Márquez is the papá of magical realism, a medium of storytelling that uses magical elements to highlight a realistic or mundane world. The way I explain magical realism is to highlight the real world, and to minimize the magical.
My roommate freshman year of college asked me why I hadn't read One Hundred Years of Solitude, a book she was reading. "You're going to Argentina to study abroad," she said, "so you should probably know what magical realism is."
I shrugged. One Hundred Years of Solitude looked like a long book, and I was reading other stuff at the time.
But then something happened. A new novel idea dawned on me, about a young woman who goes to a mystical Mississippi town in order to find her missing sister. I wasn't sure what genre it would be, as I am not the biggest fan of fantasy, and I'd read nothing like the story I wanted to tell.
Suddenly, I remembered my roommate's excitement about magical realism and One Hundred Years of Solitude, so I gave the book a shot, and it was absolutely crucial for me as a writer. Anyone who wants to write magical realism has to devour the fine course known as One Hundred Years of Solitude.
García Márquez's world is believably magical, with characters who make no sense at all and the most sense known to man. There is a strict order to what is possible and what is impossible, and the reader is left to decipher the symbolism of the literary gold of this incredible man.
Now, though I love Gabo, I do think he can be wordy, and his books take a long time to read. Compare this to Grisham, and you're looking at two very different writers. However, that is why we are looking at so many different writers today, to see what stands out from each.
Highlights from García Márquez: Magical realism; Latin American literature; almost biblical narrative style
What I've read by García Márquez: One Hundred Years of Solitude; Love in the Time of Cholera; "La prodigiosa tarde de Baltazar"
---
WHY THESE WRITERS?
Obviously each person out there is affected differently by different writers. However, I am so glad that I got to share a few of my favorites with you today. It is always fun to write about writing.
I'd love to hear from you guys! Who are your favorite writers and why? And if you want to argue with me on John Grisham, I'll be waiting. 🙂
Until next time,
-K.